About me
I am an UX designer with over a decade of experience in diverse roles within the design industry. In addition, my education in acting and improvisation has honed a set of versatile soft skills.
Throughout my career, I have partnered with a wide range of clients, spanning from startups to Fortune 500 companies, to foster user-centered innovation and deliver valuable solutions.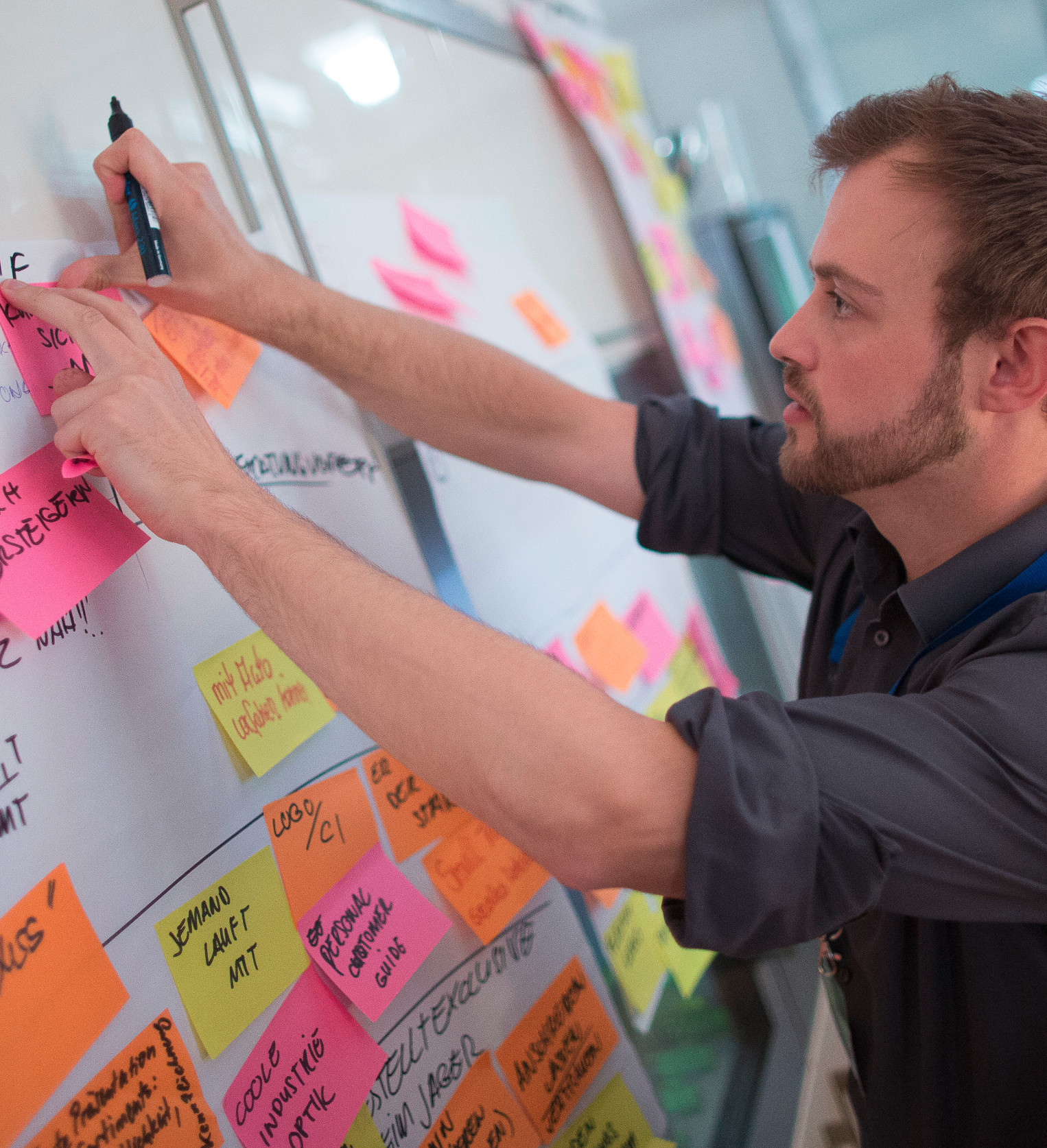 1. Visual Design
Throughout my career, I have worked as an industrial designer, 3D animator, and illustrator, cultivating a diverse skillset in both 2D and 3D visual design.
2. Design Leadership & Management
In addition to my extensive work experience in leading design teams and projects, as well as managing clients, I have successfully completed a 10-month avocational Design Leadership program.

3. On-Site Research
As a strong advocate for the user, I have had the opportunity to hone my qualitative research skills in many different scenarios, including emergency rooms, building sites, workshops, storage facilities, agricultural institutions, and usability laboratories.

4. Workshop Facilitator
As an experienced facilitator, I have skillfully moderated numerous co-creation workshops, harnessing the diverse expertise of cross-functional teams to unlock the highest levels of innovation.

5. Professional Stage Skills
Through my training and experience as a professional improviser on stage, I have acquired expertise in stage presence and proficiency in moderation. Constant practice has also enhanced a wide range of soft skills, including active listening, empathy, as well as a sharp eye for body language and micro expressions – all of which enhance my abilities as a UX designer.
Certified UX Designer | CareerFoundry
January 2023 - June 2023 (full time)

To bridge the gaps between Hardware UX and Digital UX, I successfully completed the CareerFoundry UX program.
Design Leadership Program | Grow
June 2017 - March 2018 (part time)

During my time as Lead Designer in a design agency, I successfully completed a 10-monthDesign Leadership training at DOGA in Oslo.
Dipl. Des. Industrial Design | UDE/Folkwang
October 2005 - January 2011 (full time)

I studied Industrial Design in Essen and Newcastle (Australia), with a focus on user experience and conceptual design.


Besides the design environment you find me here...
Let's share ideas & discuss ways to collaborate!